Bocal Majority Oboe and Bassoon Supplies
---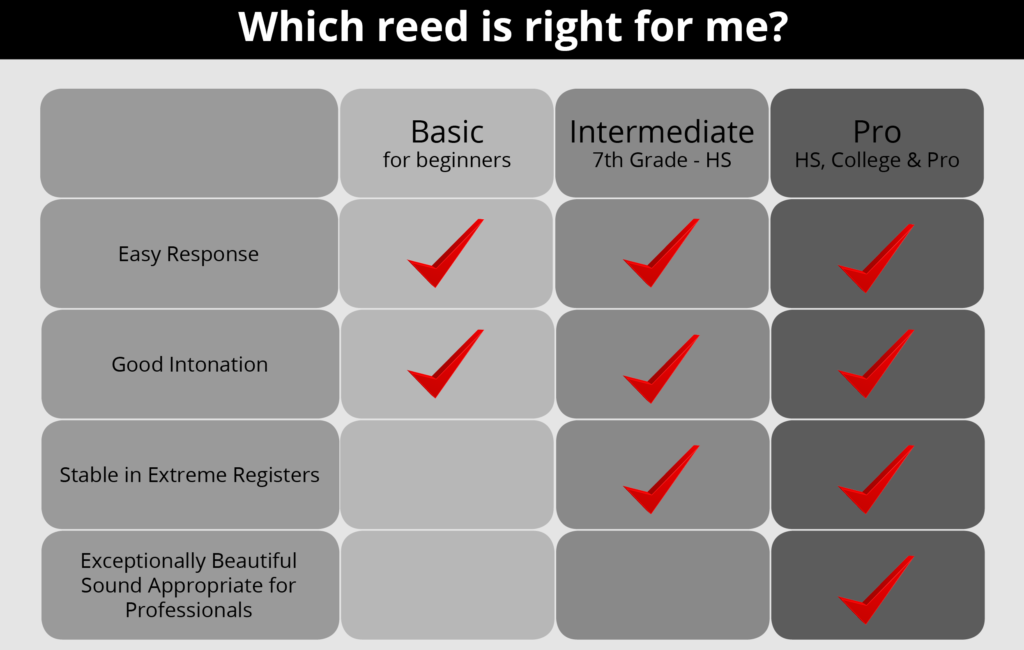 The Bocal Majority Store specializes in reeds, instruments, tools, supplies and gifts for bassoon and oboe. We offer new and used Fox Oboes and Fox Bassoons, handmade oboe reeds, handmade bassoon reeds, handmade english horn reeds, handmade contrabassoon reeds, oboe reed cases, bassoon reed cases, oboe reed making supplies, bassoon reed making supplies, oboe reed making kits, bassoon reed making kits, oboe and bassoon classroom method books, and much, much more.
As musicians, educators, and advocates, we want you to have the best experience possible playing the oboe and bassoon!
---
Browse By Category
Featured Products!
Intermediate Bassoon Reed
The intermediate bassoon reed by a professional bassoonist. These reeds are slightly darker in tone than the basic reeds but are free blowing and responsive. These reeds are designed with advanced middle school students and high school students in mind. Medium … Read More
$

22.50
Select options
Professional Oboe Reed
This is a completely hand made oboe reed and crafted by a professional oboist. These reeds are made to play easily and in-tune in all octaves of the oboe. These reeds have a little more resistance and are designed for a player with a fully formed embouchure.
We now offer two style by two different professional oboists:  "E" and "S"
If you've been getting our pro reeds for a while and you want to continue to get what you always have, get the "E" style. If you'd like something more free blowing (softer, but still a great reed) try the "S" style.
12/6/17 – S reeds are out of stock currently.  We expect them to be back in stock next week.
$

27.50
Select options